See on Scoop.it – Online learning: pros and cons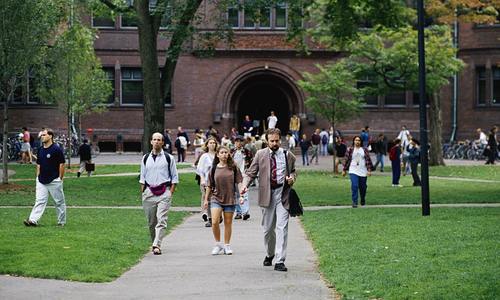 The universities minister has called for degree courses to have a major and minor option. But the UK could benefit from adopting other aspects of the US system, says Robert Segal
Rasma's insight:
The comparison of universities must take into account, which this does not, a comparison of US high school with UK / European 6th form college/gymnasium.
The studies at US universities which comprise 2 years of general studies before a major is declared, are met at European upper secondary colleges. It is unfair to ask British universities to act like American ones, when the UK studies are based on students' elected A-level subjects, which again are based on elected O-level subjects. Much of the bredth-exploration that American students do during the first two years of university are done at pre-university schools in Europe.
In my experience, a student with a gymnasium background from Europe typically can skip the first two years of an American bachelor degree. Why? Because the studies the same student would encounter at a European 3-year bachelor degree would be more in-depth, focused on a major. In other words, at a higher level.
Why not keep it that way?
See on www.theguardian.com